rutgers burn
Luxurious flat double knit scarf with a striking geometric design. Please note that each color combination is spun in house using a random 4 color sequence to give each scarf its own unique look.
Cashmere, approx. 8" w x 70-72" l
$180.00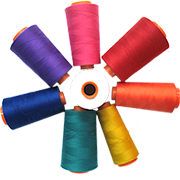 Shop by Color
Colors
Napier 7408
Trotter 7239
Grewar 7392
Temp. out of stock
Lyle 7242
Wishart 7406
Lammie 7342
Mackenzie 7231
Watson 7340
Colors may vary due to variation in monitors. Yarn swatches available upon request for a nominal fee.
Each scarf is hand crafted with nature-inspired tactile fibers that may have subtle variances.