moselle
Colorful dimensional design with random striping.
Cotton, approx. 4.5"w x 60"l
$110.00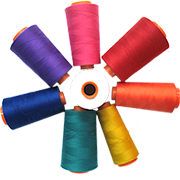 Shop by Color
Colors
Blush Shell 7332
Hunter Fern 7155
Toca Candy 7160
Budgie 7285
Temp. out of stock
Cora Curry 7320
Temp. out of stock
Niantic Sea 7334
Cora Berry 7321
Aqua Nassau 7156
Apache Poppy 7317
White Rock 7153
Colors may vary due to variation in monitors. Yarn swatches available upon request for a nominal fee.
Each scarf is hand crafted with nature-inspired tactile fibers that may have subtle variances.